Complete X-Ray Room!
Call for Quotation
Complete x-ray room is an excellent choice for a variety of clinics and offices at very competative price!
Match with one of our DR Panels to make this the perfect room for an Orthopedic office!
WhatsNew:
Friendly, No Pressure Representatives are Ready to Help!
2012

Michigan X-Ray prides itself on education first. We feel that if we provide you with the best knowledge and information that the sale will follow. By listening and consulting, we fit the imaging products that meet your current and future imaging demands.
CurrentNews:
February 9, 2012

Multi-Specialty clinics are rising with the formation and combining of physicians and groups. Helping battle the high cost and lowering reimbursements of healthcare, these consortiums are effectively creating referral base and purchasing power. Our experienced representatives with Multi-Specialty groups can engineer enterprise wide solutions that can encompass radiology, oncology, and cardiolgy.
Events:
Holding an Event?
February 9, 2012

Looking for a guest speaker or help in putting together an event. Michigan X-Ray often volunteers time for industry events and share open information on an academic level for people looking to gain knowledge in the medical imaging arena.
Complete Pre-Owned X-Ray Room!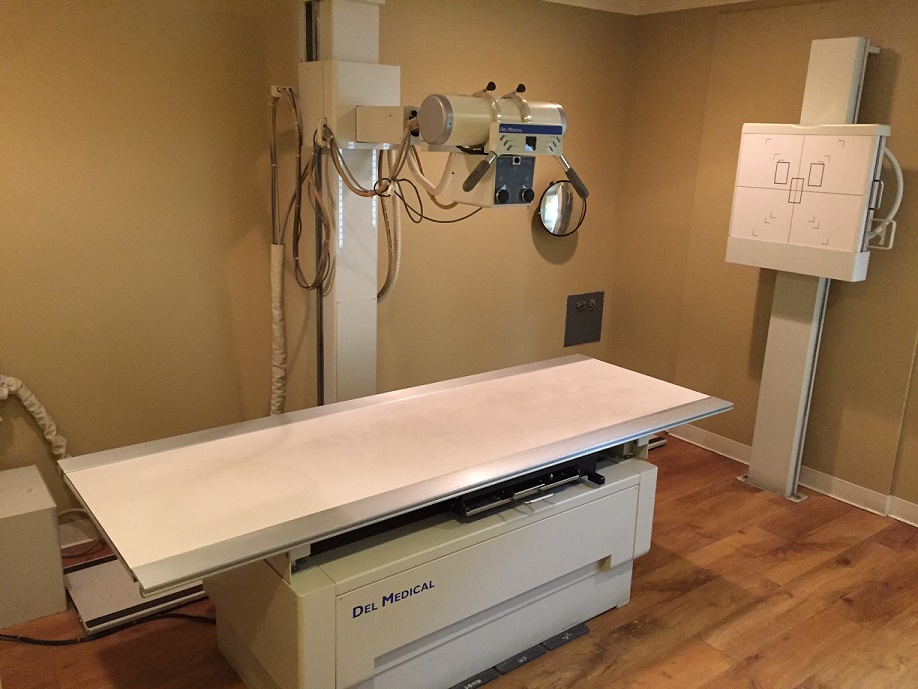 Key Features:
Matched with A NEW High Frequency X-Ray Generator
Big Savings vesrus new.
Elevating Exam Table
Freestanding Tubestand
Deluxe Wallstand
Installation to your electrical and network included in quoted price.
Great for a start up Urgent Care
Starting at $17,500 depending on new X-Ray generator model and options
This System can be Packaged with a Pre-Owned CR System for around $25,000
Call for a Quotation!
---
Contact Michigan X-Ray (800) 437-1379,
for a Computed Radiography System that best fits your needs & budget.
---