Image-Infromation Systems
Image-Information Systems suite of IQ Products completes any PACS or IS
WhatsNew:
Friendly, No Pressure Representatives are Ready to Help!
2012

Michigan X-Ray prides itself on education first. We feel that if we provide you with the best knowledge and information that the sale will follow. By listening and consulting, we fit the imaging products that meet your current and future imaging demands.
CurrentNews:
February 9, 2012

Multi-Specialty clinics are rising with the formation and combining of physicians and groups. Helping battle the high cost and lowering reimbursements of healthcare, these consortiums are effectively creating referral base and purchasing power. Our experienced representatives with Multi-Specialty groups can engineer enterprise wide solutions that can encompass radiology, oncology, and cardiolgy.
Events:
Holding an Event?
February 9, 2012

Looking for a guest speaker or help in putting together an event. Michigan X-Ray often volunteers time for industry events and share open information on an academic level for people looking to gain knowledge in the medical imaging arena.
Image-Information Systems
IQ View / IQ View PRO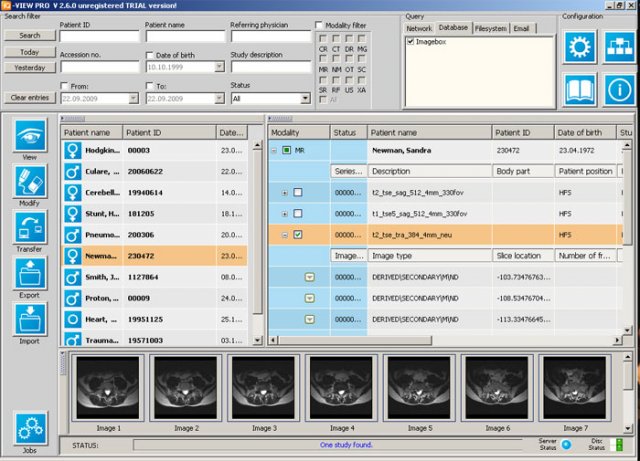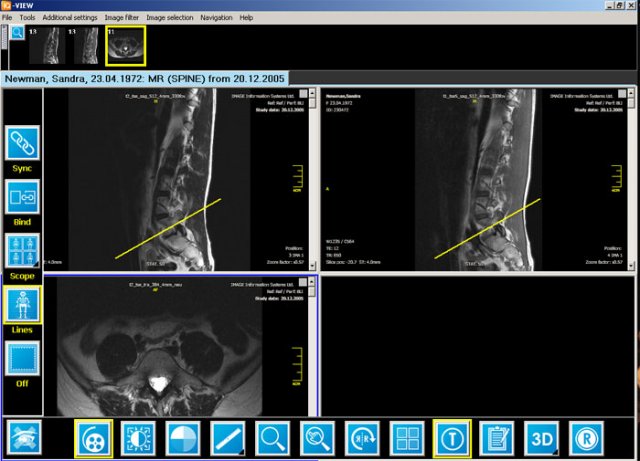 iQ-VIEW is an easy-to-use reading station that has been designed by radiologists for radiologists.
The software is available in two different versions: BASIC and PRO. The BASIC version was developed as a reading station for all physicians, such as orthopedic surgeons, chiropractors, veterinarians and internal specialists, while iQ-VIEW PRO is optimized for radiology and nuclear medicine requirements.
iQ-VIEW can be integrated into virtually any RIS, EMR or HIS available on today's market. Additional modules for 3D post-processing, nuclear medicine, orthopedic templating, image stitching and more equip specialty readers with the required tools.
iQ-VIEW is a fast and powerful reading station, which includes many additional useful features, such as a basic structured reporting module. It is also ideal for teleradiology purposes - encrypted DICOM email makes it possible.
iQ-VIEW is the first viewer worldwide that has received the DICOM-CD certificate of the German Radiological Society. This guarantees that portable media created with iQ-VIEW fulfill the requirements for DICOM media and they can be used properly on any computer fulfilling the minimum requirements.
Click on Banner Below for Brochure (pdf):

Key Features:
DICOM Viewing made easy
DICOM connectivity with modalities and PACS
Import DICOM data capabilities
(Optional) IQ Capture: Convert old analog devices to DICOM easily and cost effective.
---
IQ View 3D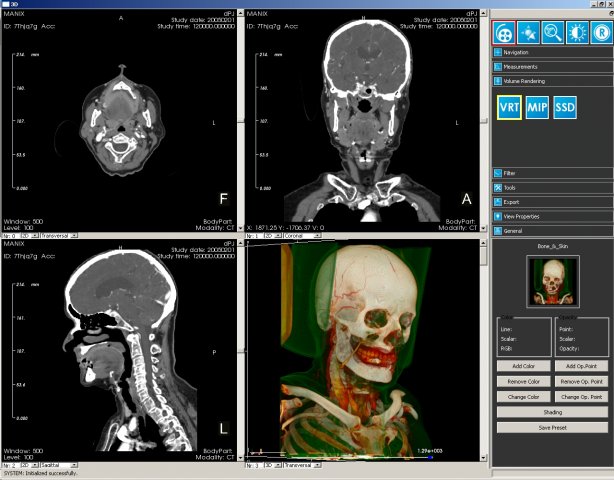 iQ-VIEW 3D is an optional module, which turns iQ-VIEW / PRO into a full-featured 3D workstation for virtually all kinds of 3D image processing, e.g. for vascular, neuroradiological, traumatological, orthopaedic and cardiac imaging.

iQ-VIEW 3D offers multiple practical functions like orthogonal and oblique multiplanar reconstructions (MPR), maximum and minimum intensity projections (MIP and MinIP), surface shaded display (SSD) and volume rendering (VRT).

Take advantage of enhanced image processing tools like thickslab (MIP/VRT/SSD), image filters (noise, soften, invert) and cropping and clipping functions. Select your volume of interest (VOI) and send the processed images to your local image box or PACS at any time.

A new break-through 3D technology makes it possible for the application to run on most standard graphics adapters
Click on Banner Below for Brochure (pdf):

Key Features:
3D Made Inexpensive
Add on to IQ View
---
---
Contact Michigan X-Ray (800) 437-1379,
for a custom fit PACS that best fits your needs & budget.