Medlink CR System
Medlink CR systems are an excellent choice for a variety of clinics and offices!
WhatsNew:
Friendly, No Pressure Representatives are Ready to Help!
2012

Michigan X-Ray prides itself on education first. We feel that if we provide you with the best knowledge and information that the sale will follow. By listening and consulting, we fit the imaging products that meet your current and future imaging demands.
CurrentNews:
February 9, 2012

Multi-Specialty clinics are rising with the formation and combining of physicians and groups. Helping battle the high cost and lowering reimbursements of healthcare, these consortiums are effectively creating referral base and purchasing power. Our experienced representatives with Multi-Specialty groups can engineer enterprise wide solutions that can encompass radiology, oncology, and cardiolgy.
Events:
Holding an Event?
February 9, 2012

Looking for a guest speaker or help in putting together an event. Michigan X-Ray often volunteers time for industry events and share open information on an academic level for people looking to gain knowledge in the medical imaging arena.
Medlink CR System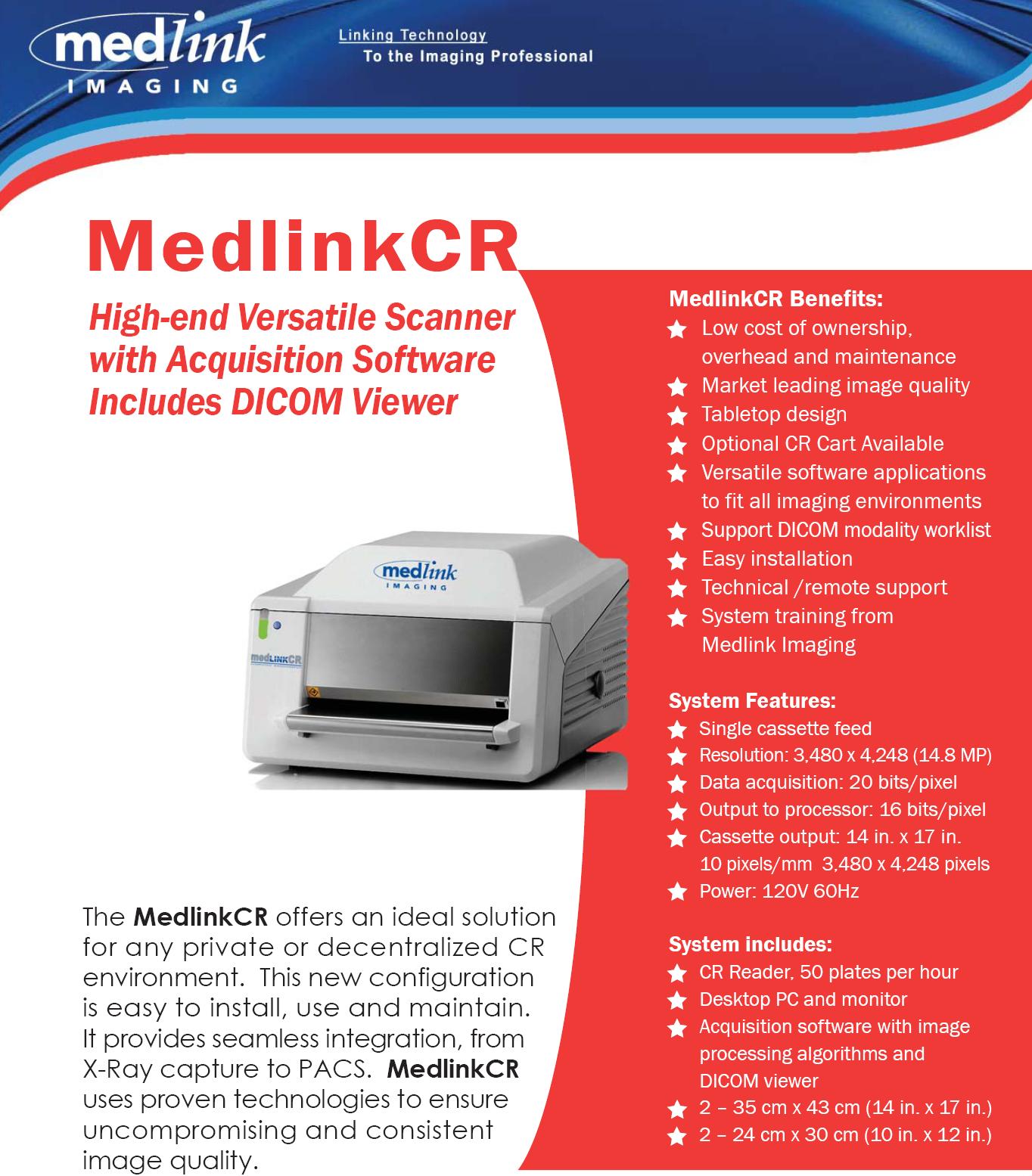 Key Features:
Available in Acquisition only or with

On-Board Archive

, featuring local and web user licenses.
---
Contact Michigan X-Ray (800) 437-1379,
for a Computed Radiography System that best fits your needs & budget.
---