eRAD PACS
Michigan X-Ray carries a variety of PACS and Software solutions. We can custom fit a system to fit your needs. From Hospital grade to Private Practice, our imaging specialists can design a PACS system that fits your needs and budget. eRAD PACS and RIS are highly scalable and powerful. Web based and easy to use.
WhatsNew:
Friendly, No Pressure Representatives are Ready to Help!
2012

Michigan X-Ray prides itself on education first. We feel that if we provide you with the best knowledge and information that the sale will follow. By listening and consulting, we fit the imaging products that meet your current and future imaging demands.
CurrentNews:
February 9, 2012

Multi-Specialty clinics are rising with the formation and combining of physicians and groups. Helping battle the high cost and lowering reimbursements of healthcare, these consortiums are effectively creating referral base and purchasing power. Our experienced representatives with Multi-Specialty groups can engineer enterprise wide solutions that can encompass radiology, oncology, and cardiolgy.
Events:
Holding an Event?
February 9, 2012

Looking for a guest speaker or help in putting together an event. Michigan X-Ray often volunteers time for industry events and share open information on an academic level for people looking to gain knowledge in the medical imaging arena.
eRAD PACS


Web Based PACS System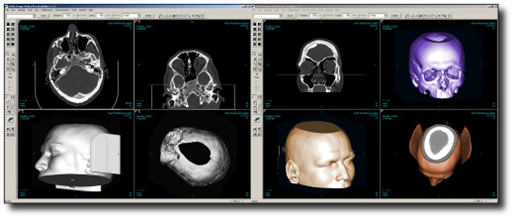 From concept to reality, let Michigan X-Ray PACS professionals design and implement an eRAD PACS system that is the perfect fit for your organization. Michigan X-Ray will gladly perform a free site evaluation and proposal for your facility and organization. If you think PACS is a distant dream. Think again! eRAD PACS has made it so you can start small and grow to your fullest potential. Please call 1-800-437-1379 to set up an appointment.
eRAD PACS Features:
Web Based; Built-in Teleradiology
Most comprehensive set of image tools available
Most dynamic worklist
Readily Available Priors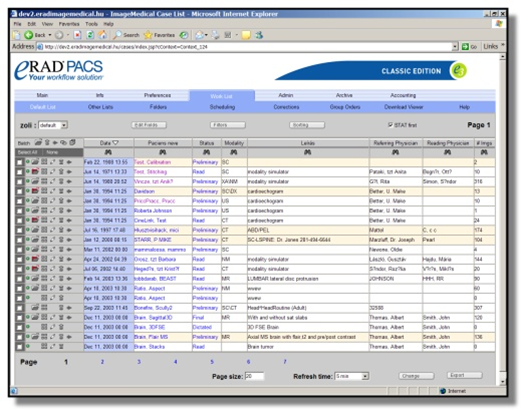 ---
Contact Michigan X-Ray (800) 437-1379,
for a custom fit PACS that best fits your needs & budget.
---